For the first time since the 1992 Los Angeles Lakers, an eight seed has won the first two games of a series on the road.
Yes, you read that correctly. An eight seed has not won two road games to start off a series in 25 years. The 2017 Chicago Bulls, just rewriting history.
I am at an absolute loss for words. I predicted the Bulls to win this series in 6 games before it started, but in no world did I have the Bulls going up 2-0. Complete and total dominance on both ends of the floor. I said yesterday in my preview post that I didn't think there was a shot in hell to win last night. The mission had already been accomplished. Steal a game in Boston and go defend home court. It was a pivotal game for Boston and I thought the Bulls would come out a little bit complacent. Instead…
Rajon Rondo was one rebound away from a triple double
Dwyane Wade completely dominated the 4th quarter and finished with 22 points
Paul Zipser came out of nowhere to score 16 points
Robin Lopez picked off right where he left off scoring 18 and grabbing 8 rebounds
Niko looked confident, and although he didn't see shots fall in game 1, came back and kept shooting
Jimmy Butler is Jimmy Butler
It's actually unbelievable. This team has never been in a spot like they were last night. A relatively comfortable spot, basically in the driver's seat, and they played even hungrier. Everything is clicking at the right time for this team. A couple more takeaways from last night…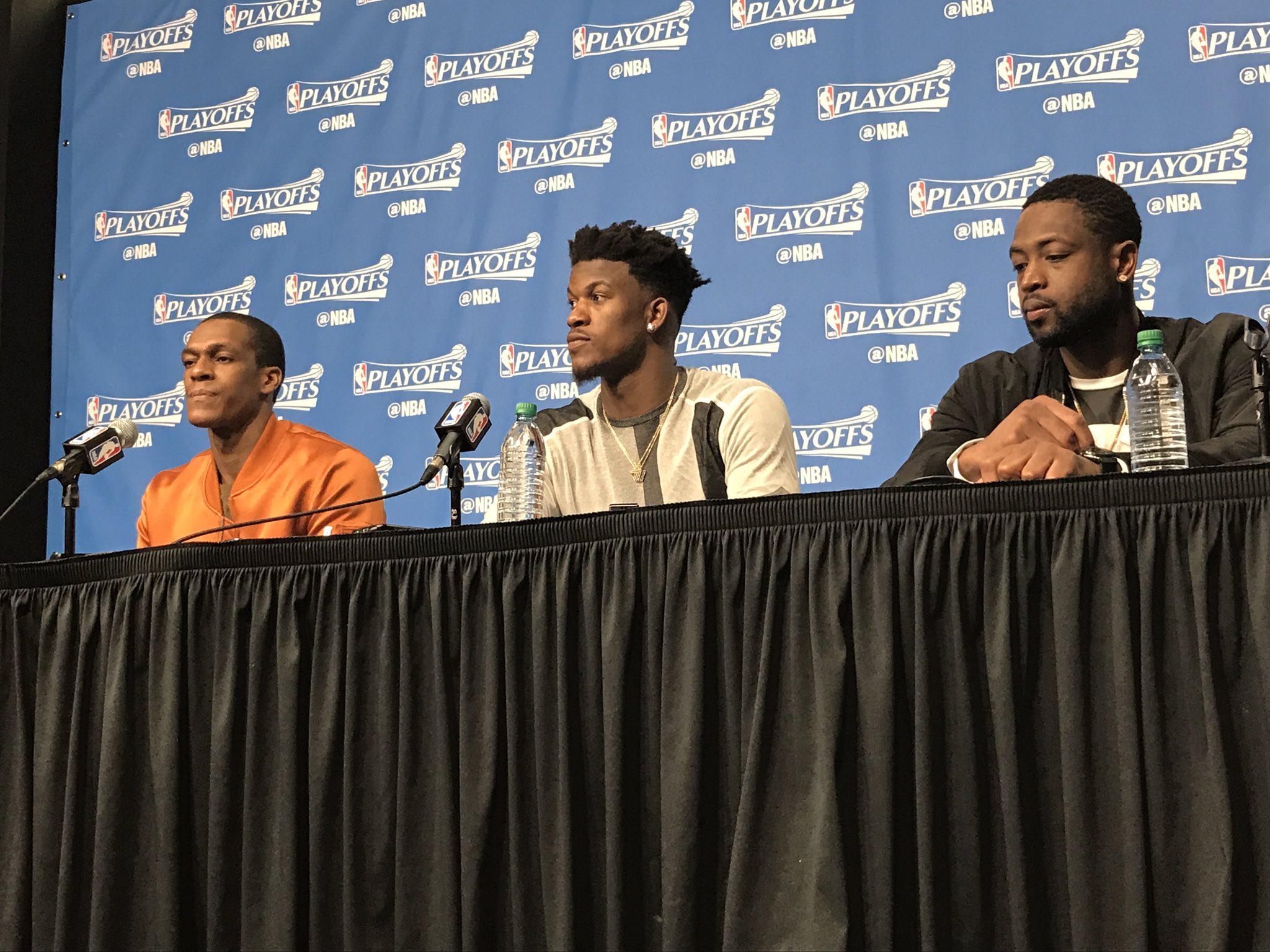 This picture is going to be hanging in the Forman and Paxson households for years to come. The Three Alphas. Once upon a time two of them absolutely hated each other, once upon a time one of them was too much of a headcase to take a chance on, once upon a time we gave too much money to a guy who was too old and injury prone, and once upon a time the franchise didn't know if they wanted to build around the guy sitting in the middle. They say a picture is worth a thousand words, and in this case it's worth a million. Last night "the three alphas", as Rondo calls them, looked absolutely dominant. The production was there, the poise was there, and the leadership is there. Whenever Boston went on a run to cut it close, one of these three made a play. It's just all clicking right now.
On the other hand, it is absolutely infuriating me that Isaiah Thomas is getting the superstar treatment. The amount of ticky tack fouls he's getting calls on is just brutal. I don't know if they're sympathy calls, I don't know if it's Adam Silver doing his best David Stern, I just don't know. These little hand check calls 30 feet from the basket have to stop, because I honestly think I'll break my TV if it keeps up. Steph Curry doesn't even get these kinda foul calls for heaven's sake. Let the boys play.
Last but not least…
Defend Madison Street. Don't give this team a chance to breathe. You have them on the ropes, you've got a Friday night playoff game at the Madhouse, and it will be absolute bedlam inside that building. Don't give them a glimmer of hope. Win Friday night and take a 3-0 lead. Do you remember that ABC Sunday afternoon game in mid march when the Bulls went to Boston? They were totally embarrassed and left for dead. And now here we are, 2 games away from the conference semifinals.
Win Friday night the same way you have the past two in Boston. Get a stop, get a good look, and repeat. See you Friday night at the United Center, See Red